BIC Industries was founded in 1986 where it began solely as a powder coating service. Since then, it has grown into a full precision metal fabrication business providing a wide range of metal fabrication solutions for commercial, industrial and furniture industries.
Today, BIC Industries houses MIG and TIG, CNC turret punching, CNC Folding and powder coating. Over its years of operation BIC has developed a strong client base due to the ability to provide exceptional customer service and one-stop fabrication solutions for clients.
BIC Industries strives to develop new and exciting furniture products as well as sheet metal boxing solutions for the electronics and machine industry.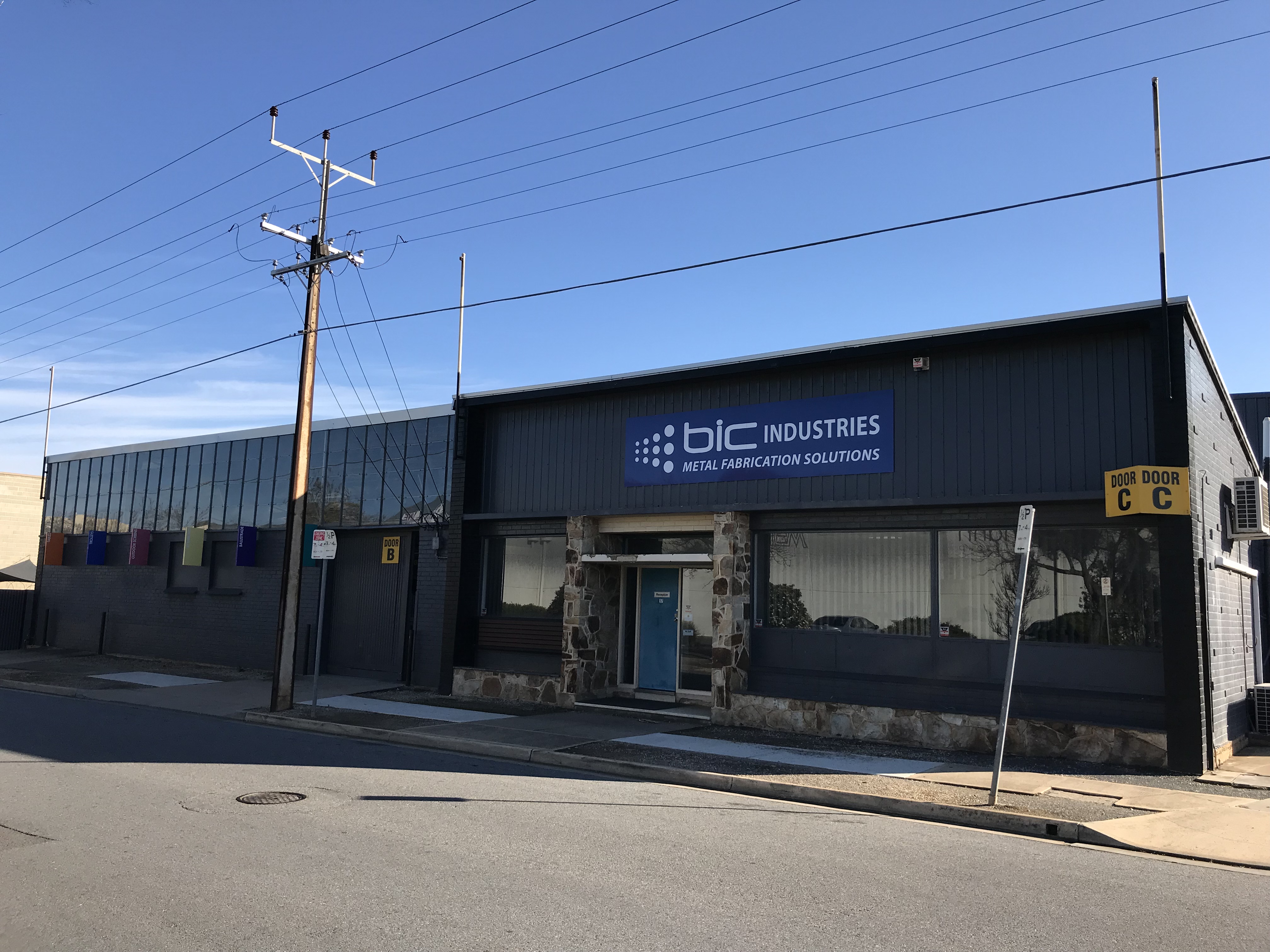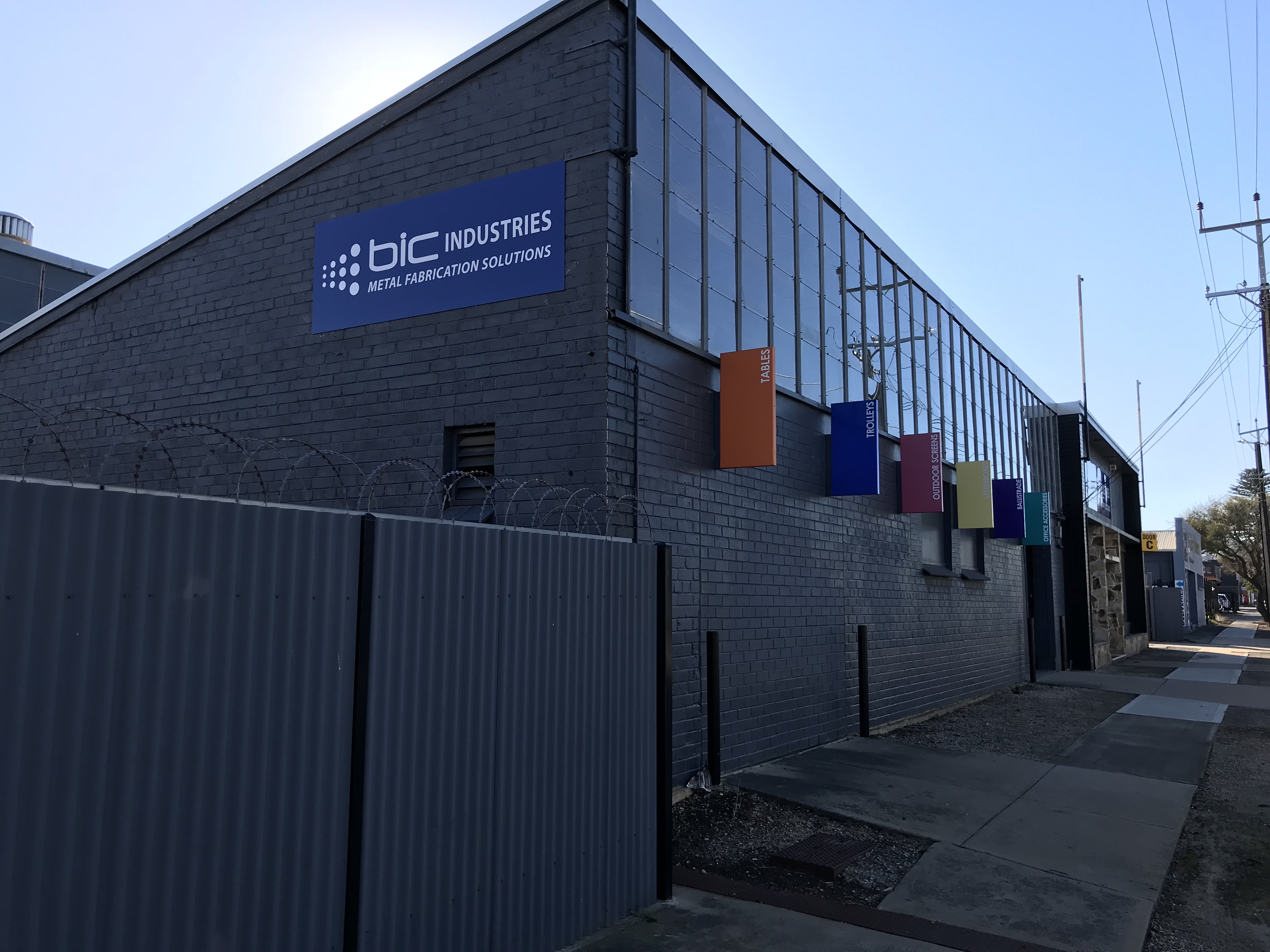 Not long after changing locations, BIC Industries' customer demands triggered the need for another building extension. This $250,000 extension allowed for more floor space, a safer working environment and investment into computer numerical control (CNC) machinery.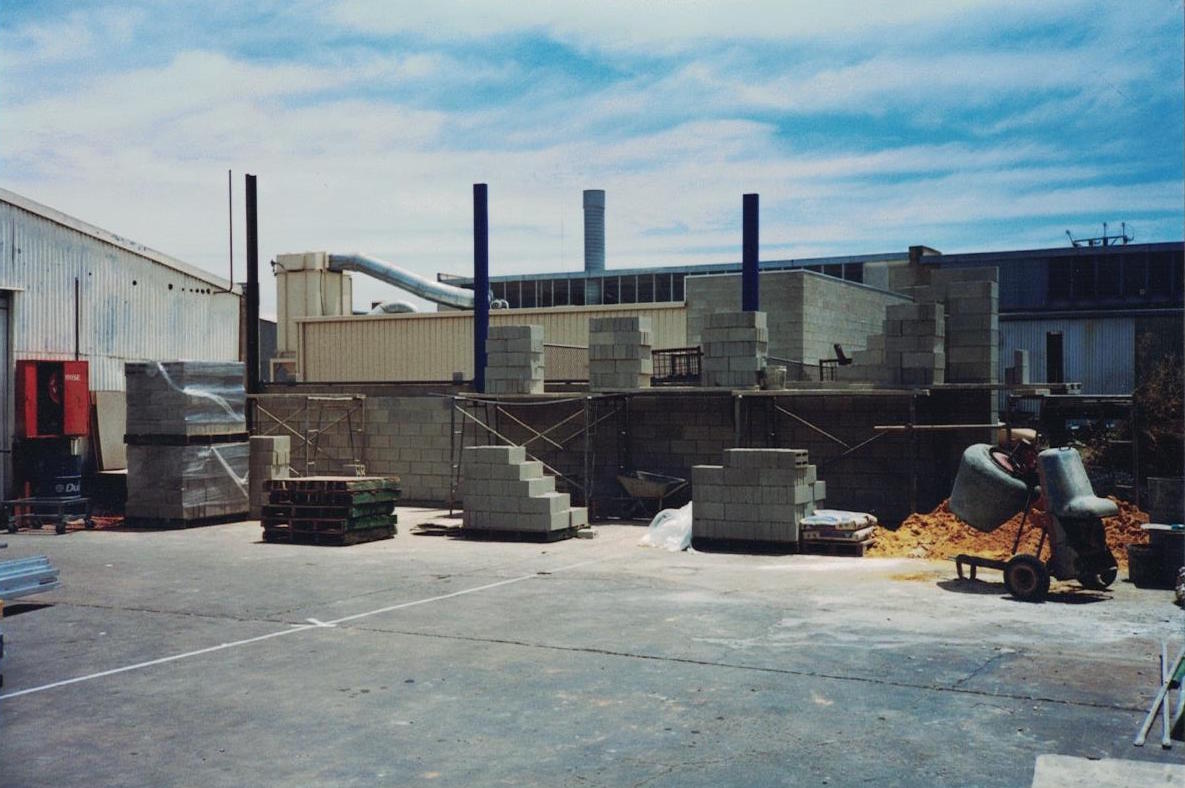 In just two years, BIC industries' success required a change in facilities. The demands for a bigger and more flexible location lead the company to its current location at 17 Conmurra Ave, Edwardstown.
The transition to a new location teamed with purchasing new numerical control (NC) machinery allowed BIC to begin manufacturing various engineering products.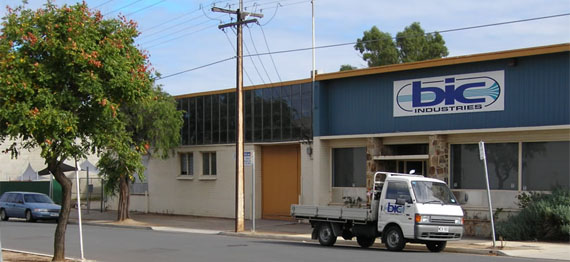 The nature of a small business environment gave BIC Industries the opportunity to further extend their scope. In 1997, BIC began manufacturing aluminium cast letterboxes. These old-style letterboxes were highly popular as they suited the design trends of the era.
As the demand for cast letterboxes began to decline due to housing trends, Managing Director, Simon Pritchard designed a unique Superior Letterbox that allowed clients the luxury of mounting their letterbox into a fence.
Finally, the third letterbox style that contributed to the solid foundation BIC Industries now operates on was the Multibank. The Multibank created a cost effective solution for Adelaide's growing population and resultant increase in unit and apartment developments.
As a start-up business, BIC Industries operated by providing powder coating service to small clients local to its initial Edwardstown location. With powder coating being the sole focus, the client demand for general sheet metal products became evident, leading to the purchase of minor mechanical machinery to provide for these customer demands.